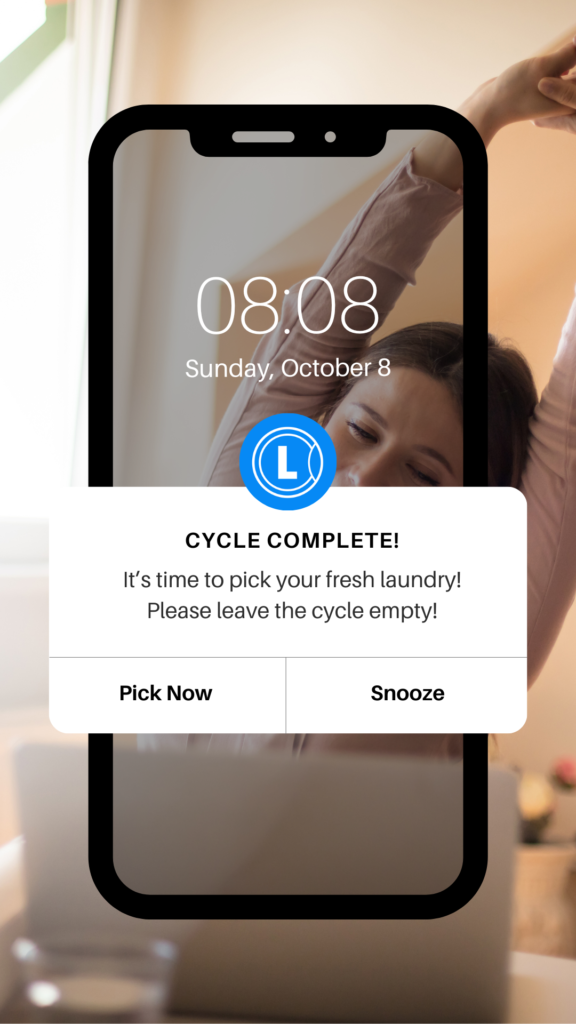 In today's digital era, where connectivity and collaboration are vital for productivity and efficiency, we are excited to announce a groundbreaking new feature of Cycle Complete Notification in our application. With a firm commitment to empowering our users, we have developed a real-time collaboration feature that will transform the way teams work together. This innovative addition will not only streamline communication but also foster creativity, boost productivity, and enhance overall user experience. 
We all lead busy lives, and keeping track of household chores like laundry can often be a challenge. But fear not! We are delighted to introduce a revolutionary new feature in our application that will transform the way you manage your laundry. With our Laundry Cycle Complete Notifications, you'll receive timely alerts when your laundry cycles finish, ensuring you never miss a beat and always have clean, fresh clothes when you need them.
Effortless Laundry Management: Gone are the days of setting a timer or constantly checking on your washing machine or dryer. Our Laundry Cycle Complete Notifications feature takes the hassle out of laundry management by keeping you informed throughout the process, from start to finish.

Real-Time Updates: With our application's Laundry Cycle Complete Notifications, you'll receive instant updates the moment your laundry cycle is complete. Whether you're busy with work, running errands, or simply enjoying some downtime, you'll never have to worry about forgetting your laundry again. The real-time nature of these notifications ensures that you can promptly tend to your laundry without delay.

Customization Options: We understand that everyone has unique preferences and schedules when it comes to laundry. That's why our Laundry Cycle Complete Notifications feature offers customization options. You can choose how you'd like to receive notifications, whether it's through push notifications on your mobile device, email alerts, or even integration with your smart home devices. Tailor the notifications to fit seamlessly into your daily routine.

Convenience and Efficiency: By receiving Laundry Cycle Complete Notifications, you can streamline your laundry routine and maximize efficiency. These notifications enable you to plan your time effectively, allowing you to start the next load or retrieve your freshly laundered clothes without any unnecessary delays. No more wasting time waiting around or forgetting to switch loads—our application has you covered.

Seamless Integration: Our Laundry Cycle Complete Notifications feature seamlessly integrates with a wide range of washing machines and dryers, making it compatible with your existing laundry setup. Simply connect your appliances to the application, and you're ready to enjoy the benefits of real-time laundry notifications.
Conclusion: Effortless laundry management is within your reach with our Laundry Cycle Complete Notifications feature. Stay on top of your laundry cycles, receive timely updates, and enjoy the convenience of knowing exactly when your laundry is ready. Upgrade your application today and experience a new level of convenience and efficiency in your laundry routine. Say goodbye to forgotten laundry and hello to effortlessly fresh clothes, thanks to our revolutionary Laundry Cycle Complete Notifications.